Alibaba helps upskill SMEs for B2B trade – Bangkok Post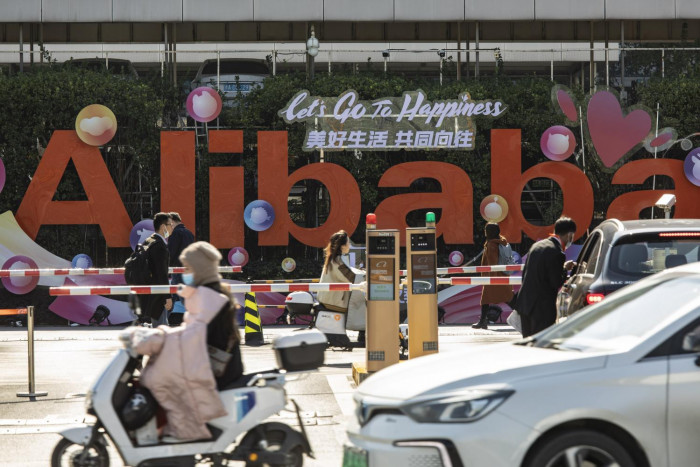 Emily Z. Photography for all your photography needs.
Course to let firms tap $23.9tn market
published : 14 Jan 2022 at 10:02
newspaper section: Business
writer: Suchit Leesa-nguansuk
The Department of International Trade Promotion (DITP) has joined hands with Chinese e-commerce giant Alibaba to launch a programme aimed at promoting e-commerce skills among small and medium-sized enterprises (SMEs) to tap into the global business-to-business (B2B) market worth US$23.9 trillion.
The Pandemic Recovery Support Program was rolled out yesterday by Alibaba.com, the B2B platform of Alibaba, in cooperation with Thaitrade.com, the DITP-established B2B e-marketplace.
The programme allows participants to join the Alibaba.com Seller Training E-Course (ASTE), which is designed for suppliers new to Alibaba.com, without charge.
This intensive online training scheme covers topics from global commerce trends to essential skills for e-commerce operators, as well as guidance from experts and experienced online sellers.
Samantha Tng, head of business and seller operations at Alibaba.com Thailand, said the programme is meant to equip hundreds of SMEs over the next three months with B2B e-commerce operation skills.
Apart from training, Alibaba also offers further benefits to participating SMEs upon completion of training, including discounts on membership and onboarding its service packages.
"Global B2B trade is switching from offline to online mode, driven by the pandemic. This is an opportunity for the global B2B market worth $23.9 trillion," Stephen Kuo, head of Asia-Pacific of Alibaba.com, said in a webinar.
Alibaba has seen a growing number of Thai suppliers catch this trend, he said. From March to June 2020, the number of visitors to Alibaba's platform surged 49% and that of active buyers rose 56.4%. The number of Thai suppliers increased more than 50%.
An increasing number of young buyers are becoming engaged in B2B mode to source products from more than 40 categories, he said.
He added Thailand is one of the world's leading exporters of food products and at the forefront of the food processing industry, which allows the country to export a massive volume of food to many countries, such as the US, China, Japan and those in Europe.
Phusit Ratanakul Sereroengrit, director-general of the DITP, said the online channel is one of the country's strategies to drive exports.
Exports jumped 16.7% in the first 11 months of 2021 to 7.7 trillion baht, he said.
Chanthapat Panjamanond, digital commerce market office director under DITP, said Thaitrade.com saw more than 20 billion baht in sales transactions last year, with the participation of 25,000 suppliers and 185,000 product items.
The pandemic is propelling e-commerce adoption among Asian firms in particular and health-related products have become a key focus.
The top product categories receiving inquiries on Alibaba.com for Thai suppliers are consumer electronics, followed by agricultural products, vehicle and accessories, food and beverages, office and school supplies, health and medical products, beauty and personal care, minerals and metallurgy, security and protection products as well as shoes and accessories.
According to Mr Kuo, some of the top buyer markets interested in Thai products on Alibaba.com include the US, Pakistan, Bangladesh and Brazil.
MOSCOW: Russia on Friday said it had dismantled the hacking group REvil, which carried out a high-profile attack last year on a US software firm that affected businesses in at least 17 countries, following a request from Washington.
Suspects facing 10 charges each in killing of two Bengal tigers insist they were protecting their cattle and deny any link to illegal wildlife trade.
Thailand's Public Health Minister Anutin Charnvirakul said on Friday the country planned to develop the anti-viral pill molnupiravir to combat Covid-19 infections amid rising infections driven by the Omicron coronavirus variant.
source
This post is made available by Emily Z. Photography, and may include articles written by different sources. Please follow their link to read the whole article.