Lawsuit fails against Belfast bakery that refused to make a "gay marriage" cake – Metro Weekly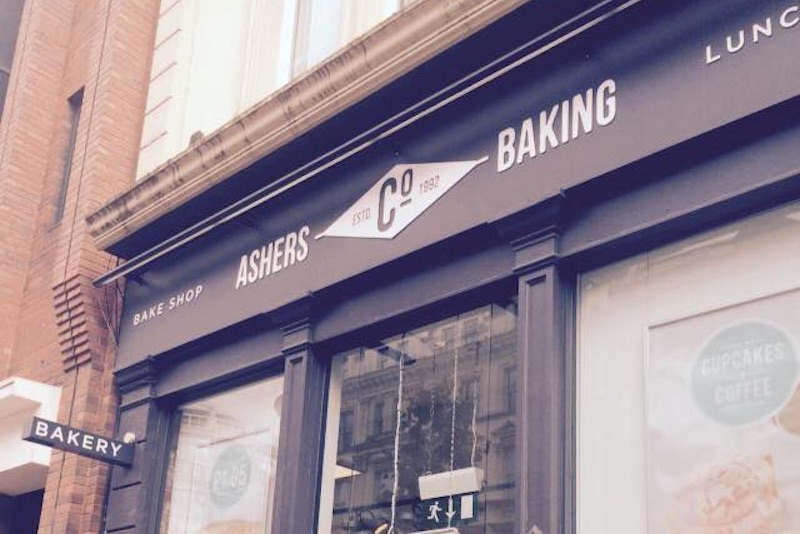 Emily Z. Photography for all your photography needs.
By John Riley on January 10, 2022 @JohnAndresRiley
The European Court of Human Rights declined to take up a case related to a gay activist's complaint that they were unlawfully discriminated against by the owners of a Northern Ireland bakery that refused to bake a cake expressing a message of support for same-sex marriage.
In 2014, Gareth Lee, who was involved in the fight to legalize same-sex marriage in Northern Ireland over the past decade, had asked Ashers Baking Co., in Belfast, to create a cake decorated with Sesame Street characters Bert and Ernie that read: "Support Gay Marriage." The McArthur family, who runs Ashers, said they were happy to bake goods for anyone but would not put messages on their products that run counter to their Christian beliefs.
In May 2015, a Belfast county court and a court of appeal ruled that the company had discriminated against Lee based on his sexual orientation by refusing to bake the custom-made cake Lee had requested. The court ordered Ashers to pay a $500 in damages to Lee. 
But in 2018, the U.K. Supreme Court reversed that decision, finding that the bakery's refusal did not amount to discrimination. Lee then took his case to the European Court of Human Rights, arguing that the U.K. Supreme Court's decision violated rights guaranteed by the European Convention on Human Rights, reports The Associated Press.
But last week, the top European court said the case was inadmissible because Lee and his legal team failed to "exhaust domestic remedies" in bringing his case against Ashers, specifically failing to raise the convention and the rights guaranteed by it in court proceedings. As a result, the Supreme Court's 2018 decision was allowed to stand. 
"[T]he applicant was not treated differently on account of his real or perceived sexual orientation, but rather that the refusal to supply the cake was because of the defendants' religious objection to gay marriage," the court wrote in its decision. "What was principally at issue, therefore, was not the effect on the applicant's private life or his freedom to hold or express his opinions or beliefs, but rather whether Ashers bakery was required to produce a cake expressing the applicant's political support for gay marriage."
Lee and his solicitor expressed disappointment with the European Court's rulings, complaining that the Strasbourg-based court based its decision on a "technicality," rather than the underlying merit of the issues raised in the case, such as the right to access public accommodations or obtain goods and services that are otherwise made available to other groups. 
"None of us should be expected to have to  figure out the beliefs of a company's owners before going into their shop or paying for their services." Lee said, according to The Guardian. "This case has put a spotlight on the challenges faced by LGBT+ in Northern Ireland. I will continue to support all law that protects and gives rights to all people equally."
Ciaran Moynagh of Phoenix Law, Lee's solicitor, left open the possibility of launching a new challenge against the bakery in the future.
Simon Calvert, a spokesperson for the Christian Institute, which represented the McArthurs, hailed the decision as a victory for free speech, claiming: "It protects gay business owners from being forced to promote views they don't share, just as much as it protects Christian business owners."
Northern Ireland's first minister, Paul Givan, said the case "should never have been brought to court in the first place."
Meanwhile, LGBTQ advocates expressed disappointment with the court's ruling.
John O'Doherty, the director of the Rainbow Project, Northern Ireland's top LGBTQ organization, said that while the case is closed, the courts have failed to permanently resolve questions about what protections LGBTQ people are entitled to under law.
Nancy Kelley, the CEO of the UK LGBTQ rights organization Stonewall, called the decision "a backwards step for equality."
"Human rights belong to people, not businesses," Kelley said. "No business should discriminate against their customers, and no discriminatory behavior should be held up by equality law. Our thoughts are with Gareth Lee, who deserved more support from the European courts after seven years of working towards equality."
By John Riley on January 14, 2022 @JohnAndresRiley
New Jersey Gov. Phil Murphy (D) has signed a bill ensuring same-sex marriages will be considered legal and continue to be recognized in the state, even if the conservative judges on the Supreme Court overturn the court's 2015 landmark decision legalizing marriage equality nationwide. 
"Despite the progress we have made as a country, there is still much work to be done to protect the LGBTQ+ community from intolerance and injustice," Murphy said in a statement.
"New Jersey is stronger and fairer when every member of our LGBTQ+ family is valued and given equal protection under the law," he added. "I am honored to sign legislation that represents our New Jersey values and codifies marriage equality into state law."
By John Riley on December 17, 2021 @JohnAndresRiley
A jury in Jackson County, Missouri, has awarded more than $4 million to a transgender student who was barred from the boys' restroom and locker rooms at his school due to his gender identity.
The jury found that the Blue Springs R-IV School District discriminated against former student RJ Appleberry on the basis of sex when school officials at both Delta Woods Middle School and the Freshman Center barred him from accessing the boys' restroom and locker rooms.
In total, the jury awarded $175,000 to Appleberry in compensatory damages, in addition to the $4 million in punitive damages, reports The Associated Press. Appleberry's legal team has also requested that the school district pay the costs of attorneys' fees incurred by Appleberry in bringing the lawsuit.
By John Riley on December 6, 2021 @JohnAndresRiley
A foster agency in Tennessee is suing the Biden administration, claiming that its religious freedom will be threatened if it is forced to place children with LGBTQ prospective foster or adoptive parents.
Last month, the U.S. Department of Health and Human Services announced it was rescinding waivers granted by the Trump administration to three states — South Carolina, Texas, and Michigan — allowing faith-based foster care and adoption agencies that contract with state agencies to continue receiving federal money despite discriminating against prospective parents on the basis of the agencies' purported religious beliefs.
These are challenging times for news organizations. And yet it's crucial we stay active and provide vital resources and information to both our local readers and the world. So won't you please take a moment and consider supporting Metro Weekly with a membership? For as little as $5 a month, you can help ensure Metro Weekly magazine and MetroWeekly.com remain free, viable resources as we provide the best, most diverse, culturally-resonant LGBTQ coverage in both the D.C. region and around the world. Memberships come with exclusive perks and discounts, your own personal digital delivery of each week's magazine (and an archive), access to our Member's Lounge when it launches this fall, and exclusive members-only items like Metro Weekly Membership Mugs and Tote Bags! Check out all our membership levels here and please join us today!

Print PDF book


PDF to books print

More Scene
» View more events
Washington's LGBTQ Magazine
P.O. Box 11559
Washington, DC 20008
(202) 638-6830
About Us page
Follow Us:
· Facebook
· Twitter
· Flipboard
· YouTube
· Instagram
· RSS News | RSS Scene
Copyright ©2021 Jansi LLC.
source
This post is made available by Emily Z. Photography, and may include articles written by different sources. Please follow their link to read the whole article.