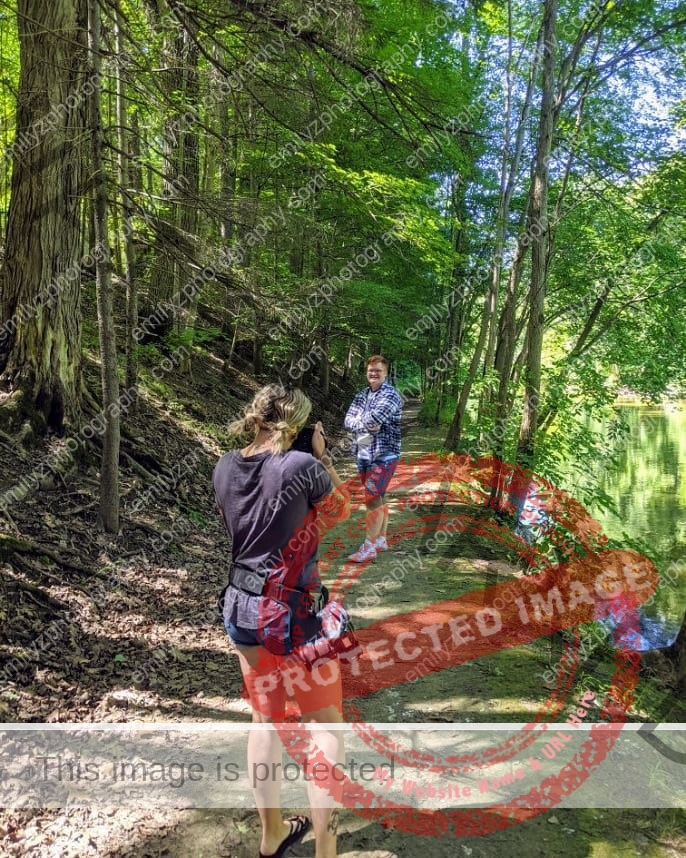 Senior Representative Program
What is the Emily Z. Photography Senior Representative Program?
The Emily Z. Photography Senior Rep. Programs is a portrait program geared toward high school Seniors who wish to earn their Senior portraits in return for promoting Emily Z. Photography to their friends and family. Seniors will receive their portrait session free of charge, as well as participate in the group portrait session, and have exclusive invitations to program events. Participation in this program is granted by applying and being selected for the program. Participation is limited to between 2 and 4 representatives each high school within a 45 mile radius of Flint, Michigan. Students at other high schools may apply as well. The exact number of representatives will be under the discretion of Emily Zuwala, Owner.
Why should you/your student apply?
A student's Senior year of high school is an exciting time in life. You're applying for college, looking for a job, or preparing for military service in order to transition into the next phase of life. You are no longer a child, and are beginning to taste the freedom that young adulthood provides. My Senior Rep. Program is designed to enhance this special time in your life by helping you to capture beautiful portraits of yourself that display your interests and achievements that you and your family will cherish for years to come. It is also designed to help your friends achieve these same portraits. Oh, and who doesn't want to add to the fun of their Senior year by attending exclusive events and hanging out with friends?
But, what do I/we get in return for helping promote your business?
In return for your help in promoting my business to your friends and family, you will get your portrait session free of charge (est. $450.00 value), with all the fully-edited digital images for you to download and keep, a copy sent to the school if desired for yearbook, and a set of digital images from the Group portrait session of our Senior Reps together. Additionally, when friends and family book a portrait session and mention that you referred them, you will earn points throughout the year toward rewards of all sorts (please see the list below). This is a total of over $1000.00 in free services and rewards in exchange for your help in promoting my business.
What happens if no one I refer schedules a portrait session?
Nothing. As long as you can honestly say that you tried to refer as many people as possible, then nothing happens. However, word-of-mouth referrals are generally the best form of advertising a small business can have. Referrals from happy clients are something I cannot pay for, and happy clients who refer their friends and family are worth their weight in gold. I intend to keep my Senior Representatives and their families as happy as possible so that you can honestly refer me, and if this is the case, I don't think you have to worry about not having any referrals.
Senior Rep. Program Agreement
1.) Participation Eligibility Requirements
Be a High School Senior during the 2022-2023 school year
Be in Academic Good Standing- maintain a 2.0 GPA
Be willing to share your images on Social Media platforms such as Facebook, Twitter, Instagram, and Snapchat and tag Emily Z. Photography 
Apply, and be selected as a representative for your school
Participate in group photo shoots, as well as individual photo shoot
Have a signed Portrait Contract
Have a signed Model Release Form
Have a signed Senior Rep. Program Agreement Form (this form)
Have a signed Parent Release Form
2.) What Participants Receive
Free individual and group Senior Portrait Sessions with Emily Z. Photography 
10 low resolution digital images to be shared on Social Media platforms- 5 from individual session, and 5 from group portrait session
Emily Z. Photography  t-shirt
Invitations to exclusive Senior Rep. events
Referral rewards for friends and family who book portrait sessions
50 Senior Rep. cards for Seniors, and 50 Parent Rep. cards for parents to pass out to referrals.
If more cards are needed, it is the responsibility of the Senior Rep. or Parent to contact Emily Z. Photography  and ask for more.
3.) Referral Rewards Program Rules and Requirements
A referral is defined as one person, one family, or one group who books a portrait session
To count as a referral, the person, family, or group must:
Provide the name of the person who referred them
Sign a Portrait Contract
Pay a non-refundable retainer fee
Senior Reps or Parents will receive one (1) point for each referral who books a photo session
Referrals no longer count toward the program if they book after June 30th, 2023
Program points expire on June 30th, 2023 and are non-transferable and have no monetary value
Emily Z. Photography  is not responsible or liable for lost, stolen, or damaged rewards. Gift cards and certificates are subject to the terms of their individual  user agreements
If a reward is an experience, the experience will not be rescheduled unless due to extreme extenuating circumstances (i.e. death in immediate family, accident, or injury), and are non-refundable, non-transferrable, and have no monetary value.
Failure to participate in any required photo session (group, individual, cap and gown) will result in being removed from the program, parents/guardians will be charged a fee for all time rendered to the participant, and all rewards will be voided
Rewards for Seniors are as followed:
5 Points- 2 Movie Tickets to the Trillium Movie Theater in Grand Blanc or Cinema Hollywood in Birch Run
10 Points- $25.00 gift card to Starbucks
15 Points- $50.00 Visa gift card
20 Points- $100.00 Visa gift card
25 Points- To be determined
Rewards for Parents are as follows:
5 Points- $15.00 print credit
10 Points- $20.00 print credit
15 Points- $25.00 print credit
20 Points- Custom Album
25 Points- To be determined