The Lazy Girl's Guide To Planning A Wedding – Bustle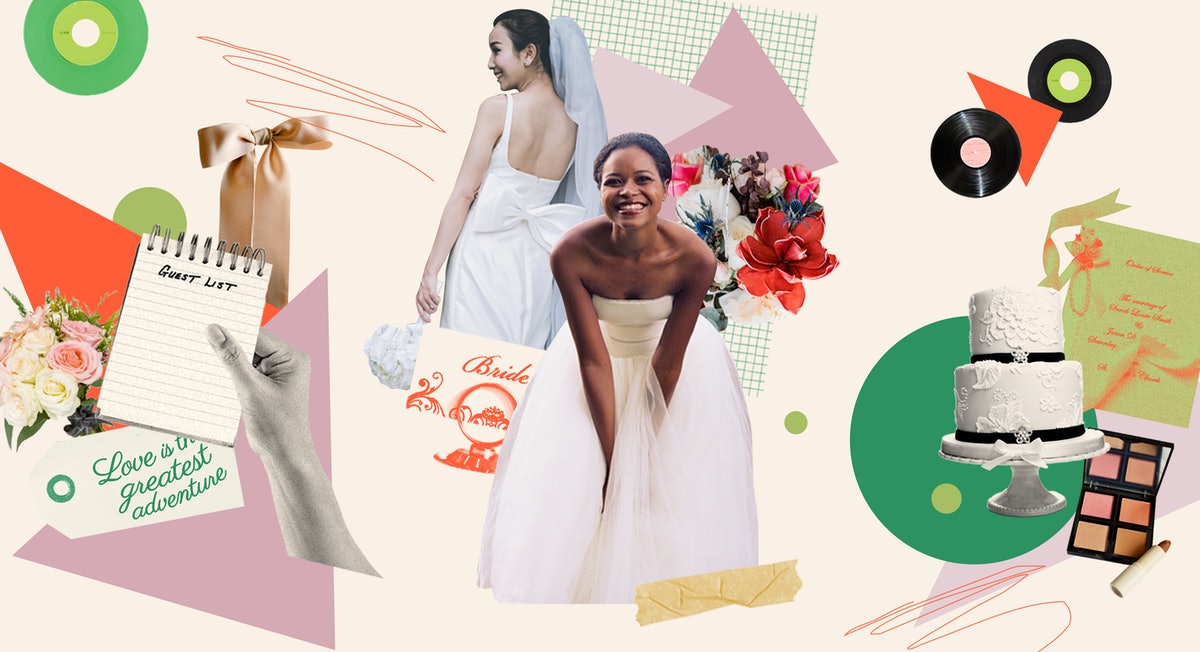 Emily Z. Photography for all your photography needs.
Want a traditional-ish celebration without too much hassle? Here's how to do the bare minimum for each step of the planning process to guarantee a fun party — and keep your mom happy.
The Guest List
The best way to know who you want there is to decide who's off the list.
The Venue
Find out what worked well for a newlywed.
The Invitations
In an uncertain era, digital invites are more acceptable than ever.
The earlier you start, the less stressful it will be, Rachel Jo Silver, the founder and CEO of Love Stories TV, a video platform for wedding planning and inspiration, tells Bustle. "No one wants to make decisions under pressure or in a hurry," Silver says. "My advice is always to start planning shortly after being engaged. If you make a guest list and book a venue early, you'll be in great shape." After that, plan based on what's most important to you. "If you care the most about photos, book your photographer really early," Silver says. "Or if dancing is your number one biggest thing, book your band early. Because the earlier you book them, [the more likely you are to] get your first choice."
The Flowers
Can't tell the difference between a hydrangea and a hyacinth? Don't worry.
The Dress
Plus, the sweet spot for when you should start shopping.
The Hotel Block & Transportation
Here's how to save money and avoid over-planning
In short, probably. "I recommend the more low-maintenance you are, the more you should really consider a wedding planner," Silver says. "Even if you want to have a 'low-key' wedding, you still want your guests to be comfortable and have a great time, which means lots of decision making. Hiring a wedding planner means you get to make way less decisions! You can hire a great planner, convey any strong feelings you have, and then sit back and let them deal with the nitty gritty."
The Hair & Makeup
Finding your look doesn't have to involve months of trials and hundreds of dollars.
The Table Seating
A strategy is necessary for this one.
The Photographer
You don't need to be a creative director to ensure your wedding is properly captured.
Luckily, lots of things. "I think wedding favors are a thing people stress about and spend money on that guests don't really care about," Silver says. Other easy skips? Welcome signs, ceremony programs, custom cocktails named after you, and — unless your wedding is in a remote area and guests are arriving late at night — welcome bags. "People don't care about that stuff," Silver says. "People care about temperature control, about not having to wait in line for drinks."
The Guest Favors
"Favors" don't necessarily need to mean "stuff."
The Music
Nothing sets the scene quite like the dance floor.
Choose an edition:
source
This post is made available by Emily Z. Photography, and may include articles written by different sources. Please follow their link to read the whole article.